Convenient & Portable
Planet-Friendly
Organically Grown Grapes
Low-Sugar & Vegan Friendly
Responsibly Produced
Pinot Grigio
Fresh, bright scents of white flowers, citrus fruits, aromatic herbs, and the sea.
Our Pinot Grigio hails from Friuli Venezia Giulia, Italy's northeasternmost region bordering the Alps. Light and uplifting, this dry white wine evokes the sunny coastal mountain slopes of its home — the perfect glass of summer. Buon viaggio!
Consciously crafted luxury wine. In a can.
Nutritional Facts
Choose Your Own Wine Flight
Mix and match your perfect Archer Roose wine flight with the customizable Explore Pack.
CREATE YOUR PACK
How To Enjoy Pinot Grigio
SERVING
Ideal Chill: 48°F
WINEMAKING
Following hand harvesting, the grapes were whole cluster pressed to ensure delicacy in this wine. The juice was cold settled and racked, before fermentation by native yeast ensued. Fermentation temperatures were maintained below 72ºF, and persisted for 14 days before completion to dryness. Following fermentation the wine was racked off its coarse lees, and aged on its fine lees for 6 months, with battonage twice a month.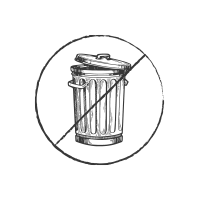 No Waste
No Harmful Additives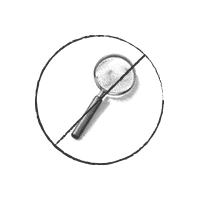 No Mystery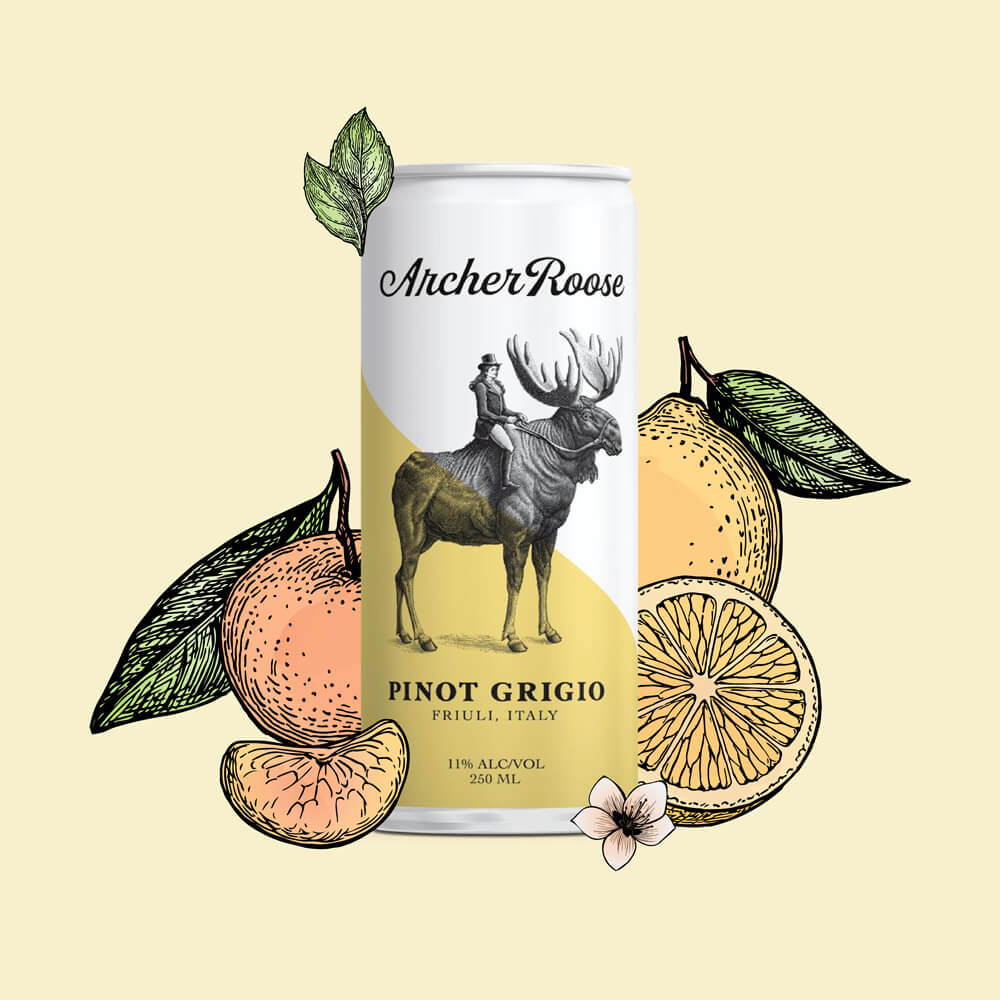 We believe the best wine pairings are those you enjoy most! But, if you did want to explore some canned white wine pairings, we recommend trying Archer Roose Pinot Grigio as a refreshingly tart complement to light, summery foods.
Sushi and seafood

Salads, crudités or vegetable antipasto

Light pasta dishes

Chicken

Herbaceous sauces or vinaigrettes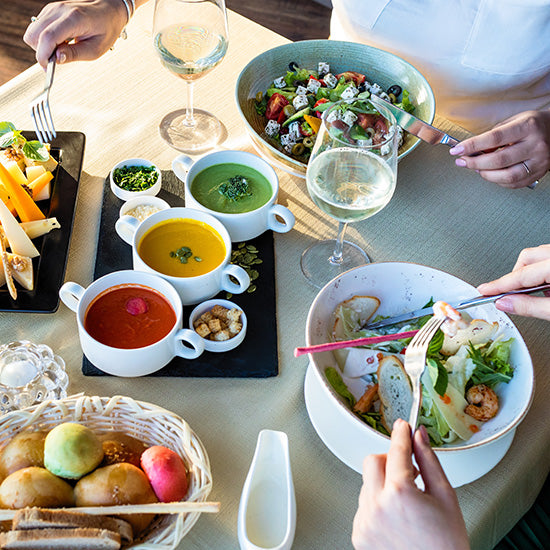 Chef Adam Moore has created a mouth-watering dish inspired by Friuli, renowned for its garlic, among other tasty foodie finds. These Cheesy Pancetta Garlic Bread Pull-Apart Rolls are soft and fluffy, stuffed full of pancetta, pesto, roasted red peppers and melted mozzarella cheese. Hot out of the oven, the bread is drizzled with a lemon-garlic and Archer Roose Pinot Grigio butter.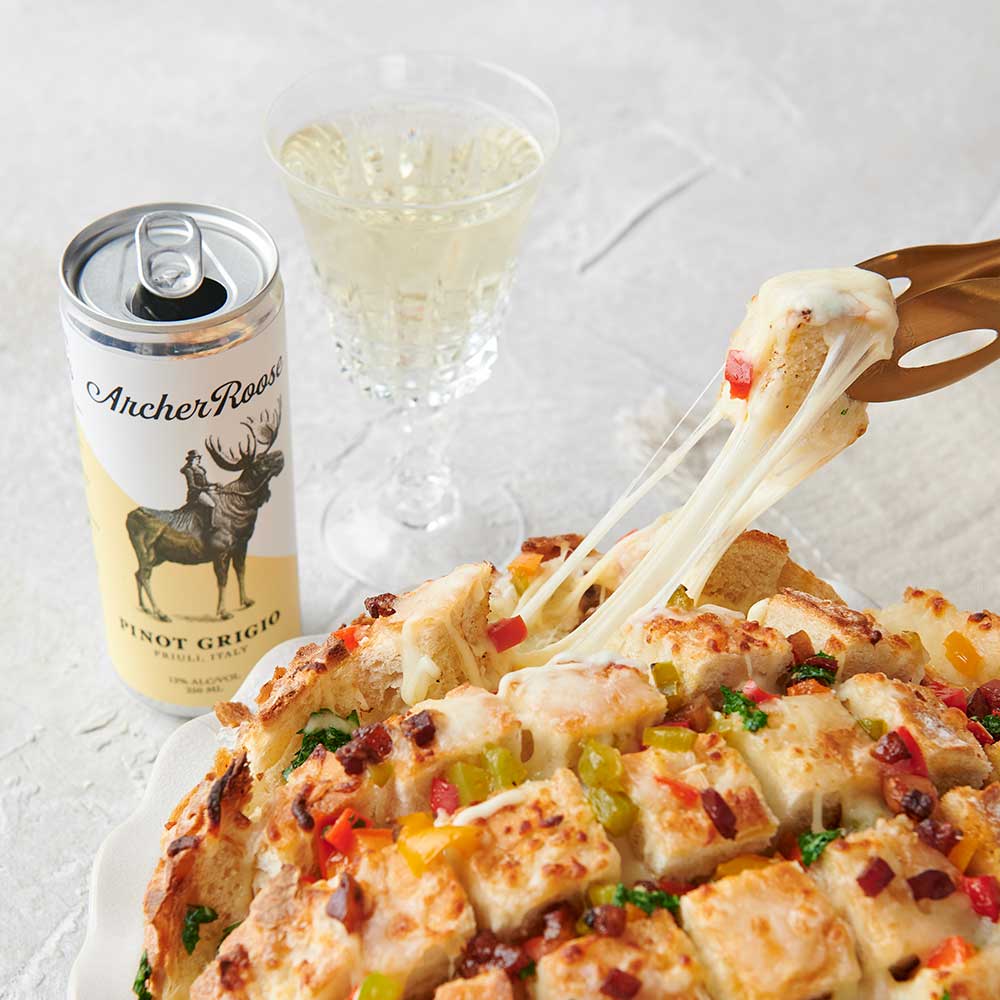 Get a little taste of Friuli Venezia Giulia without leaving town. Enjoy while sipping our Pinot Grigio. Cin cin!
Read
My Brilliant Friend by Elena Ferrante (Fiction)
The Divine Comedy by Dante Alighieri (Poetry/Classic)
Call Me By Your Name by Andre Aciman (Romance)
The Talented Mr Ripley by Patricia Highsmith (Crime)
A Room With A View by E.M. Forster (Novel)
Watch
For Your Eyes Only (1981, Action)
Am Love (2009, Drama)
Bicycle Thieves (1948, Drama)
The Wings of the Dove (1997, Romance)
The Italian Job (2003, Action/Heist)
Play
Skiing
Bocce ball
Calcio (soccer, in Italian)
Cycling
Formula One Motorsports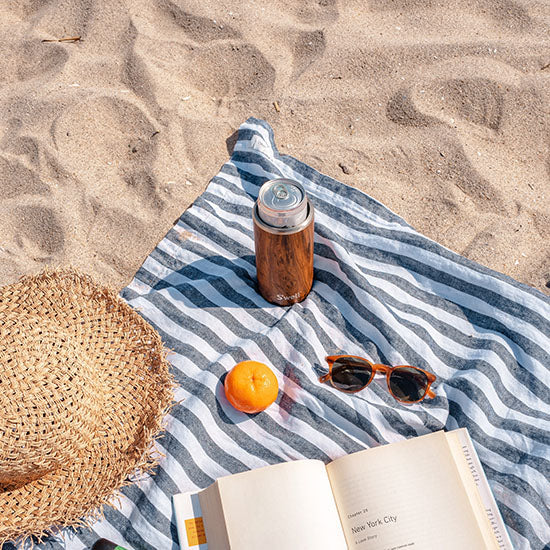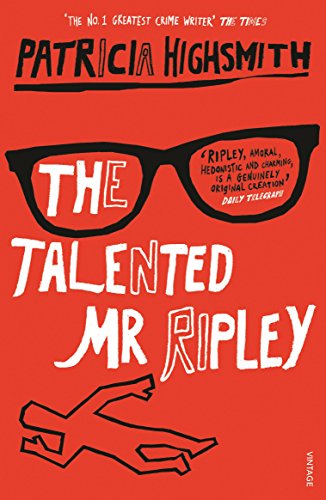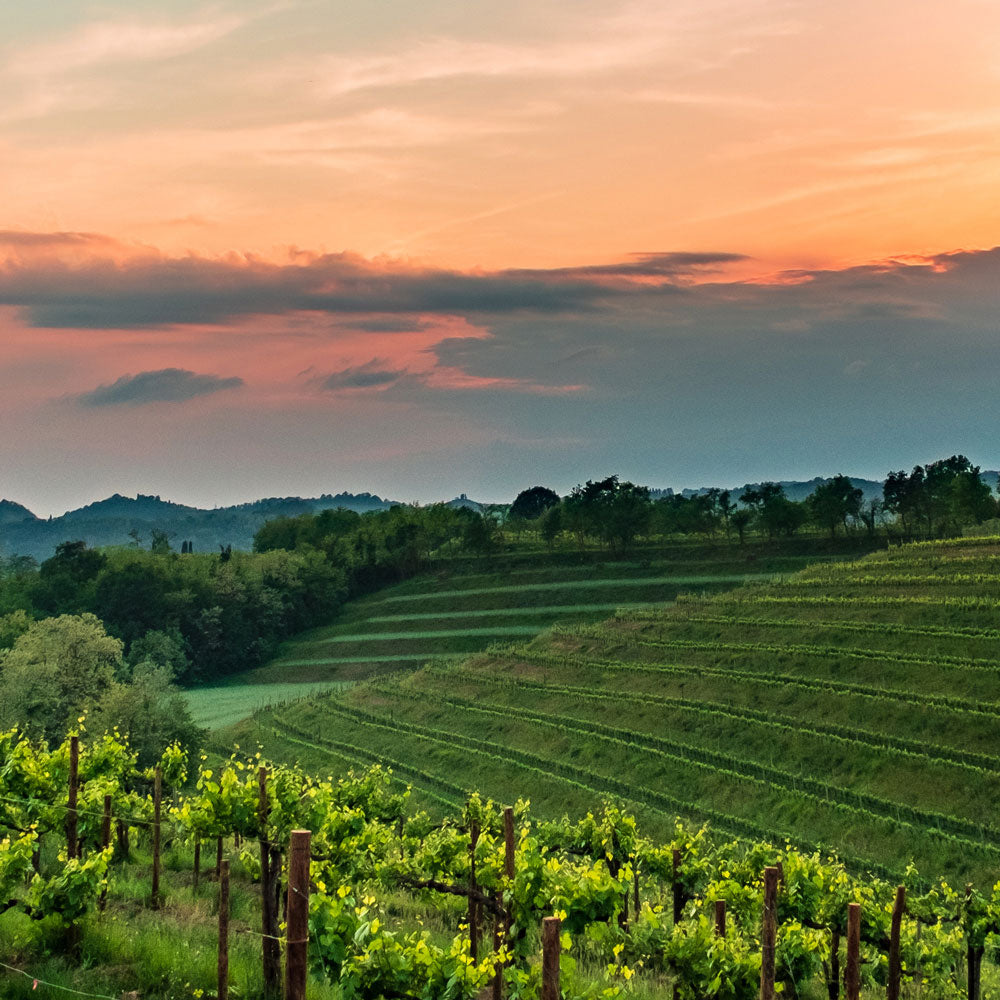 Friuli, Italy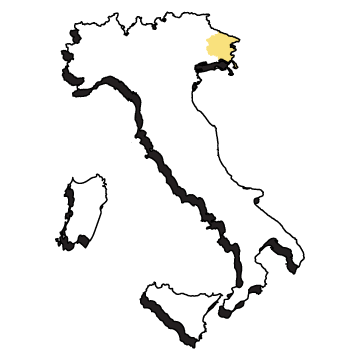 Winemaker & Place
Mario Zanusso produces charismatic wines that capture the sunny slopes of Friuli. Mario's winemaking philosophy is that the maximum expression of his wines lies in purity: all you can find is only what the grapes have given them. For this reason, the entire process in the cellar must be carried out with absolute accuracy. Simplicity is never a starting point, but rather the point of arrival: it is a research which, from pruning to bottling, feeds on cleanliness, precision and definition. He has chosen steel tanks and vats made of cement - ancient, material and therefore fascinating - which guarantees a lightness to the wines he produces and is the aim of his compelling obsession.
Our Pinot Grigio vineyards are on calcareous-clayey soils in the best wine-growing areas of the Friuli plain, already mapped at the time of Queen Maria Theresa of Austria through the classification of the Crus of the County of Gorizia-Gradisca (1787).
Soil
"Ponca" (chalky clay, sandstone)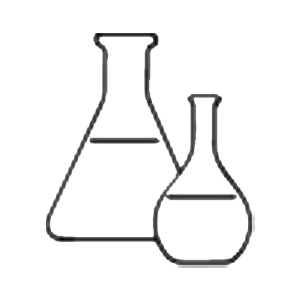 Science
Acidity 5.6% g/L, pH 3.36 Residual Sugar 0.6 g/L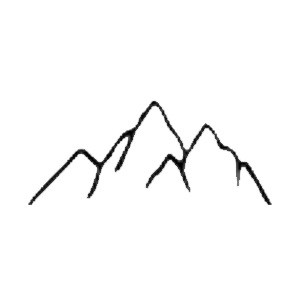 Altitude
100 feet above sea level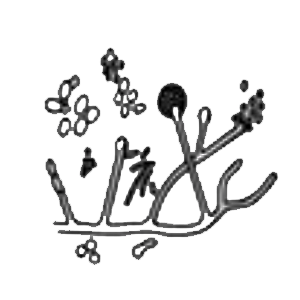 Age
Average grapevine age: 60 years
DISCOVER MORE LUXURY CANNED WINES
Pinot Grigio
11%
1 can = 1.5 glasses of wine
Nutritional information is based on standard 5oz serving
sty
Welcome to Archer Roose
We require users to be 21 years of age or older.
YES