THE ARCHER ROOSE SNAKE REWARDS PROGRAM
BUY 100,000 CASES OF WINE RECEIVE ONE LIVE SNAKE
At Archer Roose, we believe our customers deserve the very best.
Which is why when it comes to rewarding you for your loyalty and purchases, we know there's only one way we can express our immense gratitude. With snakes.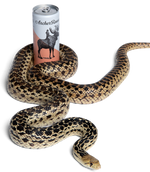 How Does the Program Work?
01. SHOP FOR WINE
Call 1-855-3SNAKES to place your order of 100,000 cases of wine.
02. Get snake
Expect your snake to arrive in 3 to 25 business days.
03. Enjoy
Congratulations. You are now the proud owner of the finest luxury wine in cans.
And a snake.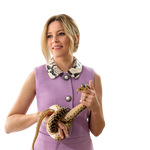 Frequently Asked Questions
How long do snakes live?
Great question. In perfect conditions, adult snakes live anywhere from 20 to 30 years. So you'll get to spend a lot of quality time with your new friend.
What do snakes eat?
Snakes enjoy a wide variety of food groups in their diet, and their tastes vary based on species. From frogs to eggs, lizards to small mammals, no two types of snake are truly alike.
What if I am currently moving. How will the snake reach my new home?
Archer Roose will gladly hold the snake until you are at your new permanent address.



YOU'RE JUST 100,000 CASES OF WINE AWAY FROM OWNING THE SNAKE OF YOUR DREAMS.


This program is for entertainment purposes only.
†Terms and conditions may apply